Tel: +44 1953 788060
Email: info@sorsis.com
© Sorsis Limited 2009-2018
Website last updated 27 Apr 2018


Most software suppliers will only support their own software, leaving customers with a problem if it is not obvious where the problem lies. We do our best to find the issue, wherever it is.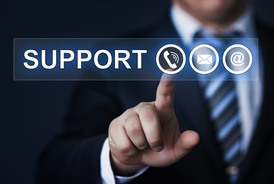 We support our clients, not the software. If you have a problem we will investigate it to the best of our abilities, without insisting that we have to replicate the issue or that you take the problem somewhere else first. We do not leave our customers in the lurch or insist that they upgrade to get the latest 'fix' (along with the latest bugs).
We understand that you cannot afford to take your systems down in the working day just to suit someone else's hours. We can arrange to solve a problem in the evening, at the weekend or early in the morning so as not to disrupt your schedule. If a problem cannot be solved over the wire we can arrange an on-site visit.
Our standard contract is for three or twelve months in advance, but we are happy to discuss any sensible and realistic terms and conditions. Costs are estimated according to predicated usage, and may be adjusted from time to time. If the solution is not covered by support we may be able to help you on a consultancy basis (always agreed in advance).
We will see a problem through to a solution, whatever it takes. Even if that means coming on site and sitting with your users to watch them working. Not all problems can be resolved by 'shadowing' the users's screen - one recent issue was only resolved by seeing a user employ the numeric '+' key instead of the Enter key.