Tel: +44 1953 788060
Email: info@sorsis.com
© Sorsis Limited 2009-2018
Website last updated 27 Apr 2018


This is about reducing storage and making document images available to those who need them. It is about reducing costs and increasing efficiency, not 'the paperless office'.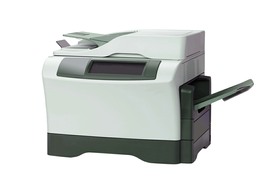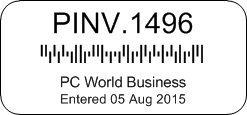 As you post a document to the finance system, our software automatically prints a barcode label with the document reference encoded on the label and printed in plain text (with any other text you need).
As often as you need to you then use our software to scan multiple documents and attach them to the postings in your finance system. It is that simple.

We use a SQL Server Reporting Services report file to generate the labels, including the most common freely available barcode fonts (Free 3 of 9 extended, Customer Code etc.).
We can print to any barcode label printer (e.g. Dymo, Brother etc.) and any barcode label size. There is always a balance between the size of the barcode and the ability of the scanner to accurately read it.

Our software connects to any TWAIN device, and you should be able to check online whether your scanner is TWAIN compatible.


Our understanding is that in order to be able to dispose of the original copies you would need to satisfy HMRC that the images are available 'read-only' to the users and that you have a proper disaster recovery process in place. You would need to confirm your requirements with your tax office.

We can set up automatic email notification to whoever authorises the invoices that the documents have been scanned and are available for viewing.